Volunteer Opportunities:  Click HERE
Congratulations PAVE!  
Voted 2014 Best PTA by Sun Patriot Readers!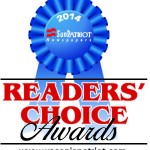 PAVE
What is PAVE? PAVE stands for Parents Are Vital Energy. The PAVE Committee's role at Cologne Academy is to coordinate school functions by involving parents. Parents serve a vital role in the school's success by becoming active in the PAVE events. All parents are invited to become involved in these events and thus support the PAVE Committee's efforts.