Announcements
We are hosting two informational meetings / tours.  
Please join us on Monday, January 26 or
Thursday, February 5 at 6:30 p.m. to learn more about our school.
Give to the Max Day:  We raised $23,206.25!
Thank you for helping to make our school great!
Thank you for voting Cologne Academy 2014
Best Public School and Best PTA!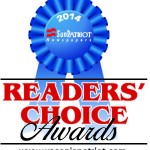 This fall, Cologne Academy will complete the school's largest and final building addition. We will add 33,138 square feet to our building.    This space will include a full stage theater and dual court gymnasium.  These spaces will provide even more enrichment programs for our students and create a gathering space for all of our Cologne Academy events.
Below is an artist's rendering of the completed space.
CA Basketball
Cologne Academy has 4 basketball teams this year: 5/6 girls, 5/6 boys, 4th boys, 4th girls. All paper work needs to be turned in before students can play in a game. If you need access to the forms again, CLICK HERE.   Please complete and give to Coach Kielty ASAP.    Master Basketball Schedule 2014-15
NOW ENROLLING!
Youth Enrichment at CA:  
Click HERE for Session Two
Staff Directory/Contact Information:  Click

HERE
In Minnesota, all children are required to complete an Early Childhood Screening before they enter Kindergarten.   The best time to do this screening is before your child's 4th birthday (ideally between 3 1/2 and 4 years of age).
For Kindergarten Screening Dates,  Click Here
Cologne Academy
Your Future Starts Here!
1221 S. Village Parkway
Cologne, MN  55322
952-466-2276
952-466-4030 Fax
Our Vision
To create an environment for K-8 children where rich character development and effective learning create self confident students who are able to achieve their personal best academically.  Using advanced curriculum that is based on goal oriented results, parents will work with teachers to produce the highest possible level of academic achievement for each individual student.
Our Mission
To provide students in Cologne and surrounding rural areas with a content-rich education based on a strong foundation of knowledge through the use of the Core Knowledge Sequence and classical curriculum.  We are committed to providing a community school with small class sizes where students, parents and teachers work together to achieve accelerated academic achievement and strong character development.